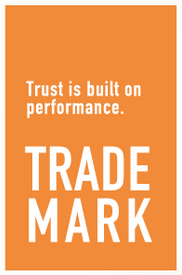 Compare! Achievements 2018~2022:
Trademark registration success rate:
96%+
Number of business transactions
15,998+
Trademark applications represented
18,654+
Since its establishment in 2006, iRify International Patent Office has been engaged in intellectual property acquisition services for large and medium-sized enterprises, ministries, local governments, etc. in order to meet the needs of diversifying markets and under the motto of increasing the intellectual property value of Japan.
In the meantime, the globalization of business and the business environment and the development of technologies such as SNS and communication infrastructure have led to the rapid circulation of various information such as designs and business models, resulting in numerous emergencies and imitations. In this context, there have been many cases in which the intellectual property of Japan companies is infringed on by overseas markets or overseas companies, and the risk of being involved in unexpected lawsuits has emerged due to insufficient understanding and response to the rights of Japan companies and organizations.
As the company celebrates its 15th anniversary this year, the company name was changed to iRify. iRify aims to realize "IP-driven management" that protects intellectual property, which is an organization's assets, such as inventions, new designs, brand logos, names, and copyrighted works, and utilizes it for aggressive management to promote the sound development and growth of the business. By doing so, we will contribute to the promotion of international competitiveness and innovation of Japan companies, and the protection of the rights of local governments and NPOs. Yoko Naganuma, who was appointed in October 2019, will continue to serve as Representative Patent Attorney.
About the origin of the office name iRify
・IRIS: The goddess of quick legs who delivers good news The goddess in Greek mythology, also known as "Iris", is the goddess of the rainbow. She is also known as the "Messenger of the Rainbow" and the goddess of luck who delivers good news. We have a mission to shine the value of "intellectual property" in seven colors and convey its existence to the world.
・IRIFI: Hot air rushing through the desert The hot air that runs through the harsh desert rushes powerfully without flinching in the harsh conditions of rapid change. By analyzing the current situation from multiple angles, we will maximize the limitless value of "intellectual property" and push forward strongly to support your further leap forward.